Tis the season for holiday decor!
This year, Black Dog Interiors' designer, Meghan Luby, was asked over to the Murray household to help decorate for the holidays. Here's what Meghan has to say about this project:
Part of my job as an interior designer/decorator is to really get a feel for my client's personality and make sure I understand their vision and how it melds with my own. After speaking to a faithful client, Mrs. Murray, I found out they host Thanksgiving every year and Kelly wanted her newly purchased home (recently designed by yours truly) to now be decorated for the holidays in time for company. First off, we discussed the areas where everyone would be spending the most time. The The main floor became the primary focus but also the basement living space too as she was having a lot of people in her home. Mrs. Murray makes three turkeys for thanksgiving every year, can you believe it?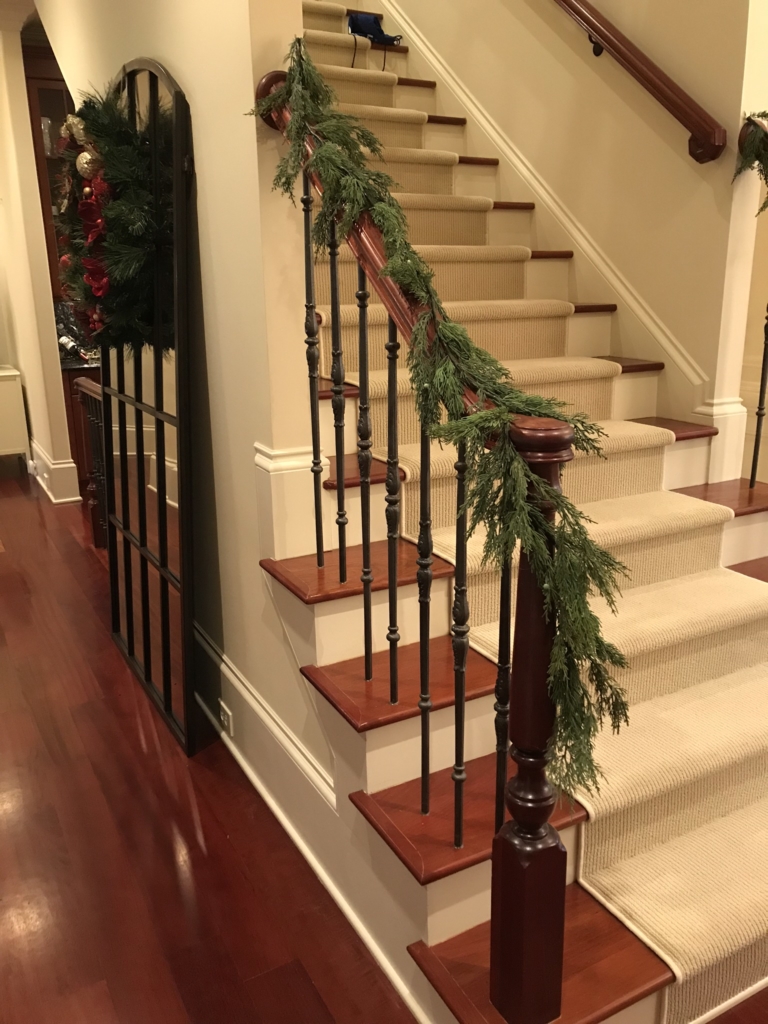 The main floor was where we began. Starting in the kitchen & bar counter areas, I adorned the larger open areas of the countertops with some of the families own holiday figures, functional items and photographs by using winter pine garland with pinecones & berries, Santa bells, paired with some vintage inspired Santa figurines. The foyer console table got the same garland with a few metallic magnolia leaves worked in to enhance the existing everyday decor we left & dressed up. One of the things Kelly wanted was to leave most of all the decorating we had recently completed for their everyday look & just to enhance it.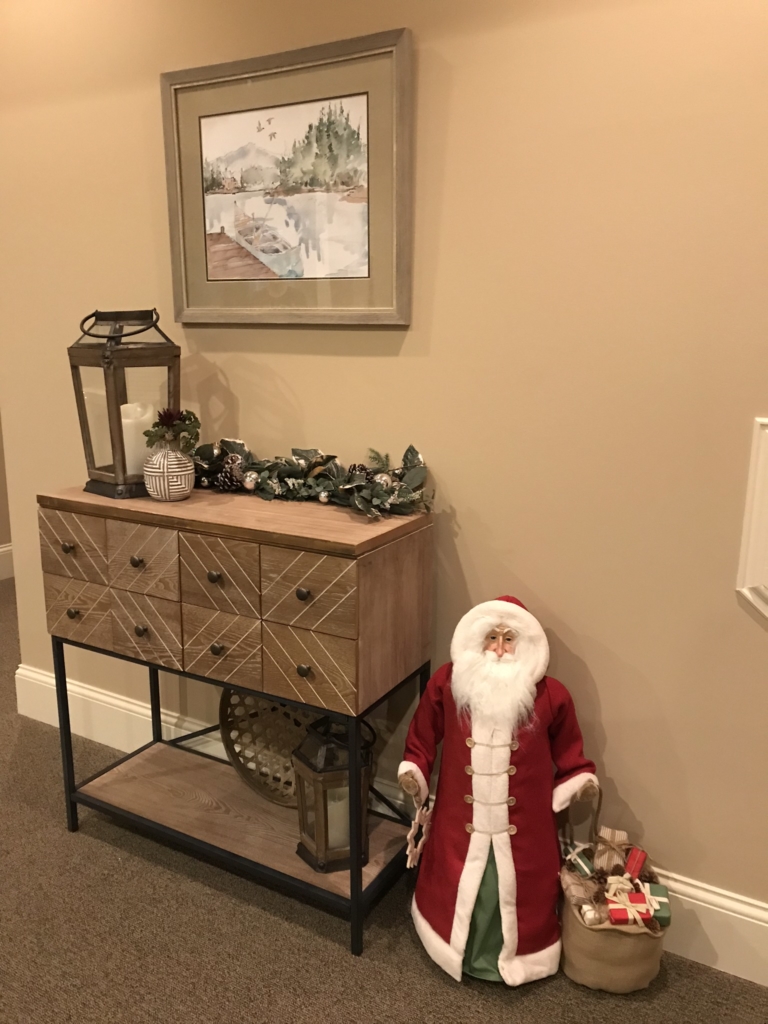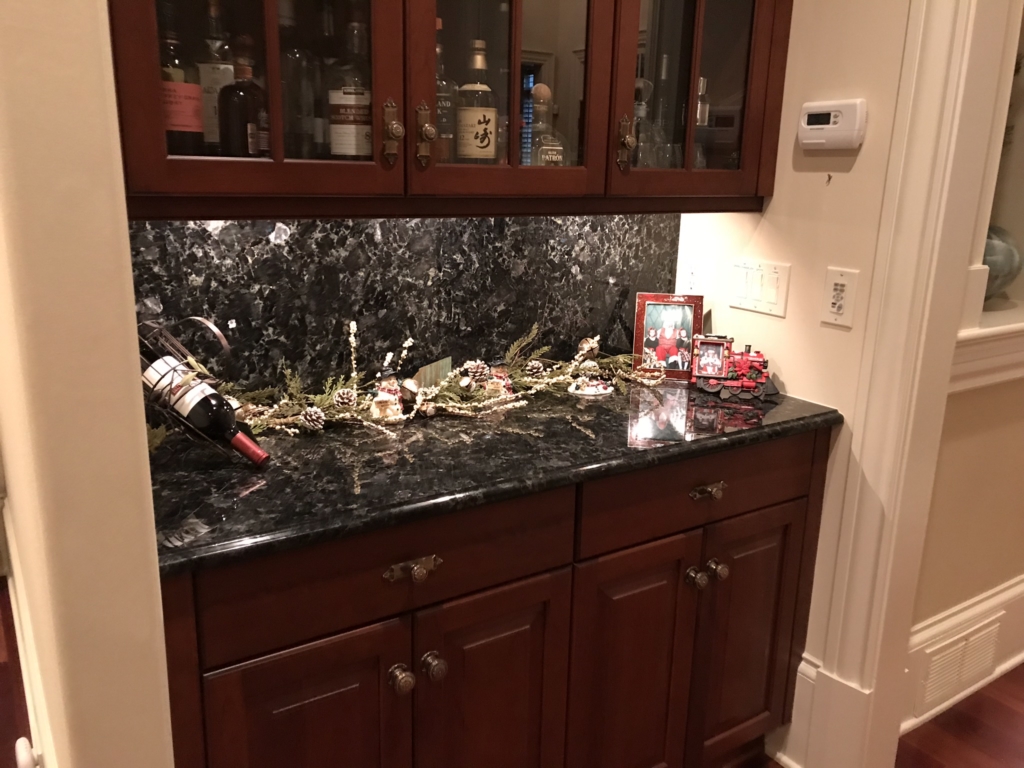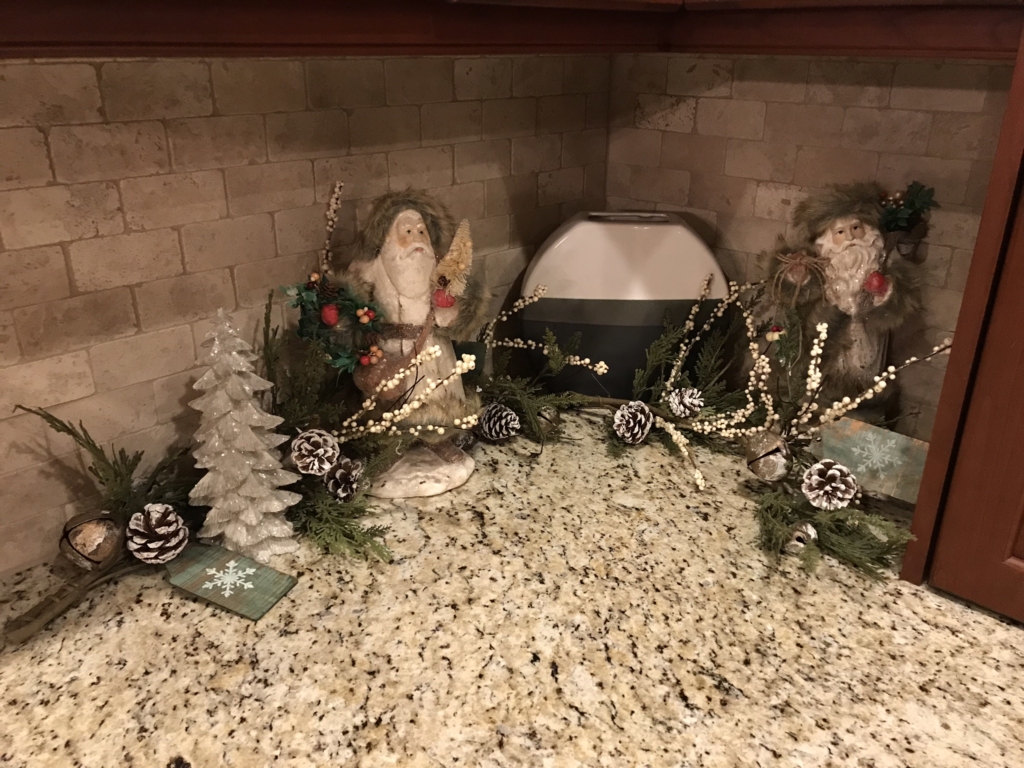 In the living room, the simple faux flocked pre-lit garland with pinecones compliment 2 pairs of antiqued silver antler-influenced candlesticks with real flame burning birch pillar candles are the simple touch to the upstairs mantle. The artwork is an outdoor scene so it provides a seamless transition into the winter months. Kelly likes to decorate for the season with holiday touches so she can enjoy it longer. The cocktail table tray was simply transitioned with faux-birch column candlesticks & the same pillar candles as the mantle. Fake snow & chunky glitter hide the bases and add a simple, elegant winter touch.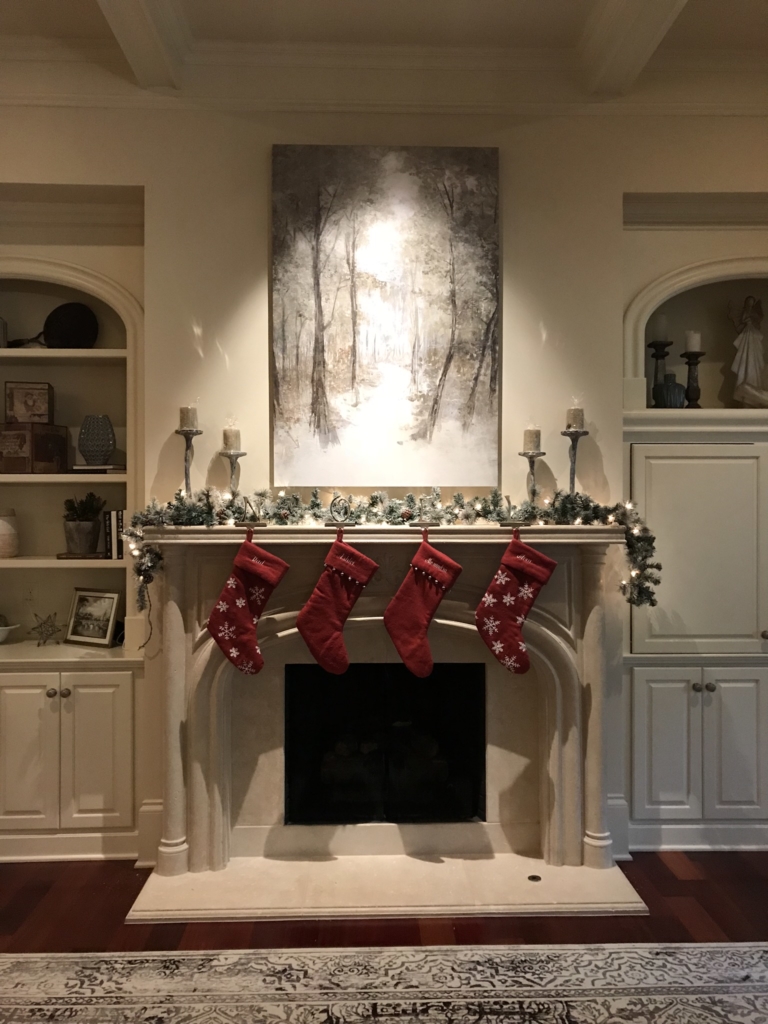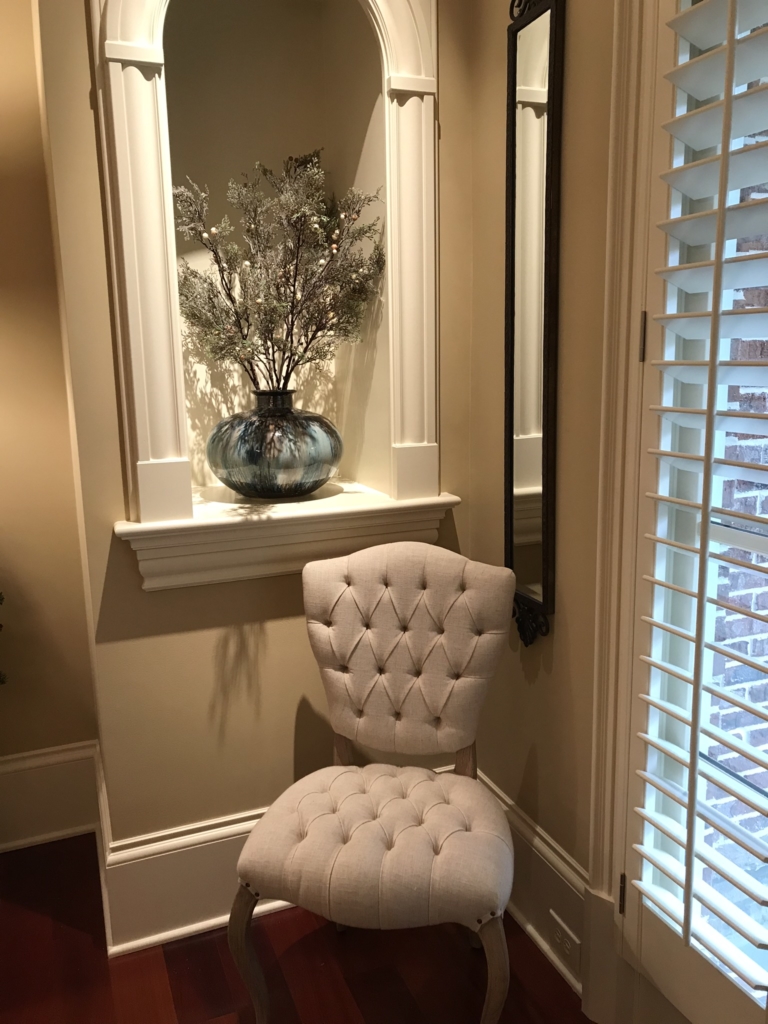 The dining room is my favorite, and not just with the holiday decor! This elegant room was easy to decorate for the big feast she had coming as she wanted to keep the decorating simple to keep the functional aspect of so many guests. A metallic, silky maple leaf runner under the gold lanterns really pops on the dark, rich wood tones of the dining table. Flameless birch candles in the lanterns are the perfect winter touch. Two pairs of sparkly deer worked in with the faux flocked pre lit garland and her ceramic angle figures. In the blue urns nestled in the alcoves, I used faux-winter pine picks with berries & frost on them to complete the look of this room.