When the Phelan's hired me to help re-envision their front room study, I knew we had to take into account the families day-to-day. Leading a lifestyle full of outdoor activities, reading, travel, and spending time with their two young girls active in school, music & dance, etc, I knew we needed a highly functional and transitional space.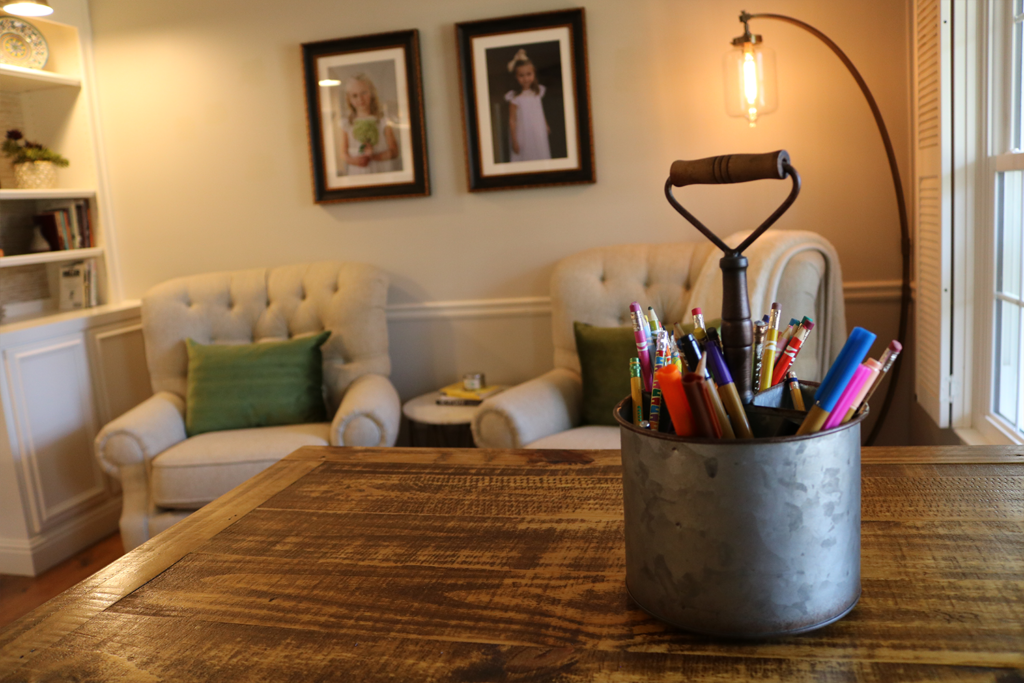 They already had hired a custom cabinet company to add the wall-to-wall built ins but didn't have the rest planned out. They knew the vision would be a cozy study, a place to come to read, do homework, talk, or do arts and crafts.
Once I got the plans of the built-in wall, I went to work planning the room. With this beautiful built-in shelving, I felt it need a bit more dimension.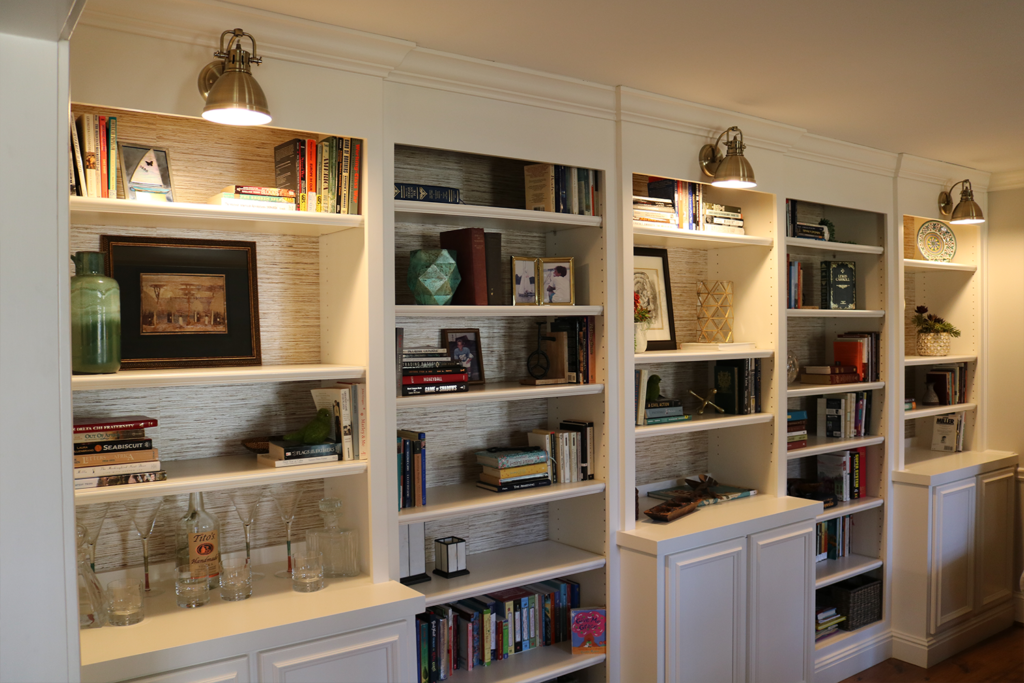 Adding sconces & a grasscloth background made the custom shelving pop even more. I love what a little neutral texture can do to make your decor shine and become more interesting to look at. #ShelfieGoals
This addition along with beautiful sconces above the shelf makes for a wonderful focal point.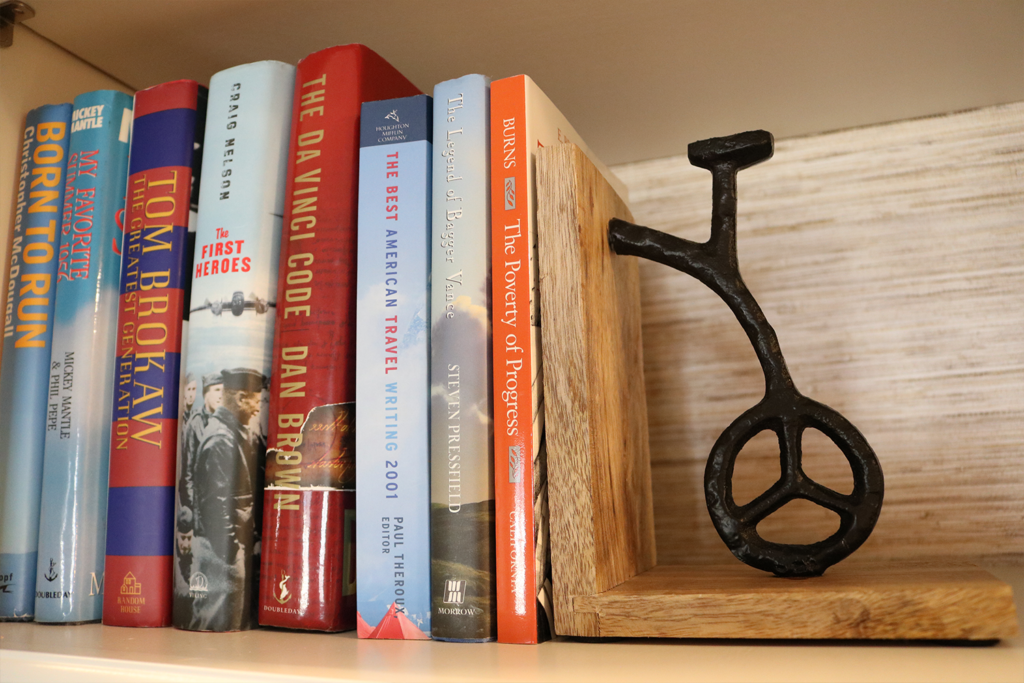 Having ample space for all of their pieces picked up from traveling the world; art, books & knick knacks, was key for the Phelan family. With this piece, they have a place for all the 'littles' to safely be away, but also be proudly on display. Now, there is a place for it all.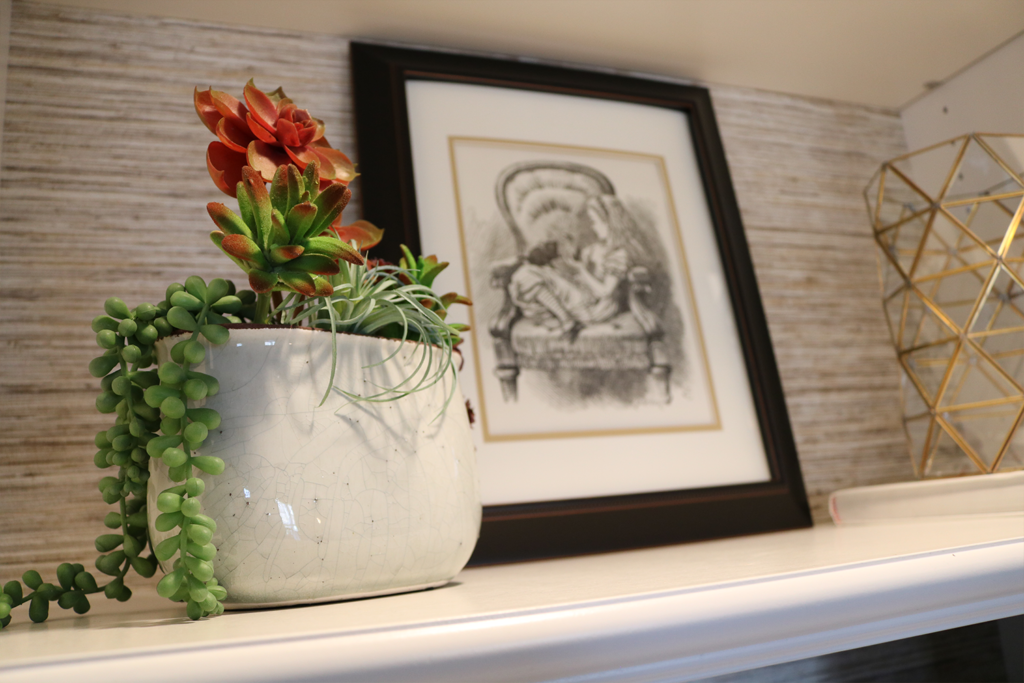 A dry bar corner for the adults & a few shelves in the middle for a great selection of books and lower cabinets for the kids games makes it easy for the girls to get things without needing to climb or ask for help. Finishing touch of baskets at the bottom are good for additional clutter or for each child to have a spot for their school work or crafts to be tucked away.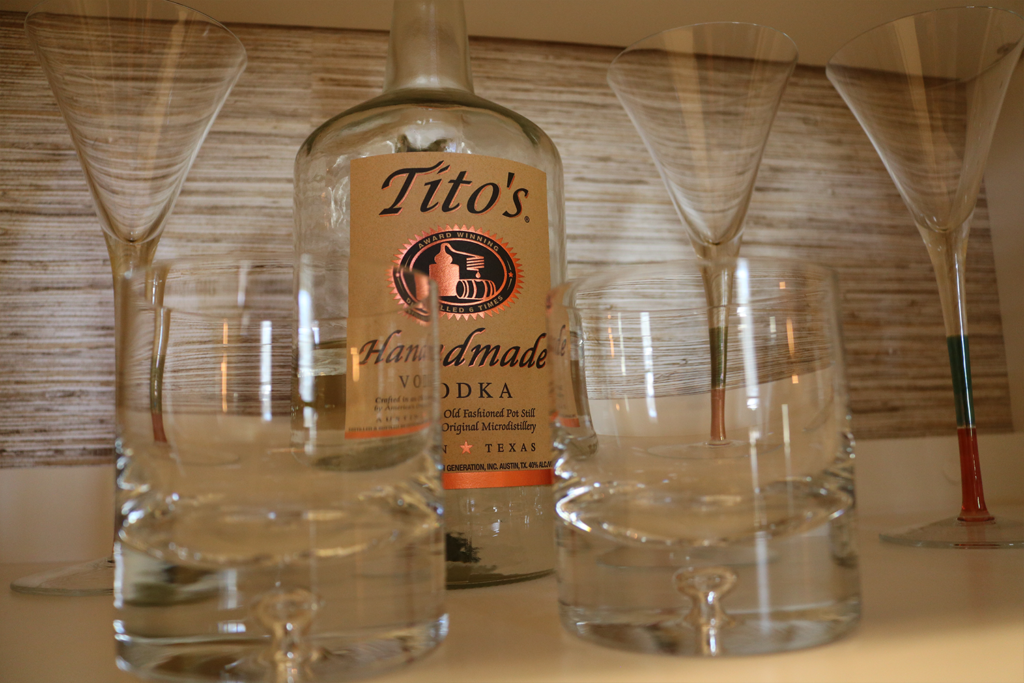 They knew that they wanted a workspace table of some kind & oversized chairs for more than one to sit, especially if the girls wanted to curl up with with mom or dad and read a book. Oversized chairs with a high back in a stretched wing design keeps it transitional. The tufted back adds a flair to the traditional as well as a texture to a large void of these chairs. Ivory & wheat herringbone Revolution performance fabric was ideal for this family with 2 growing girls.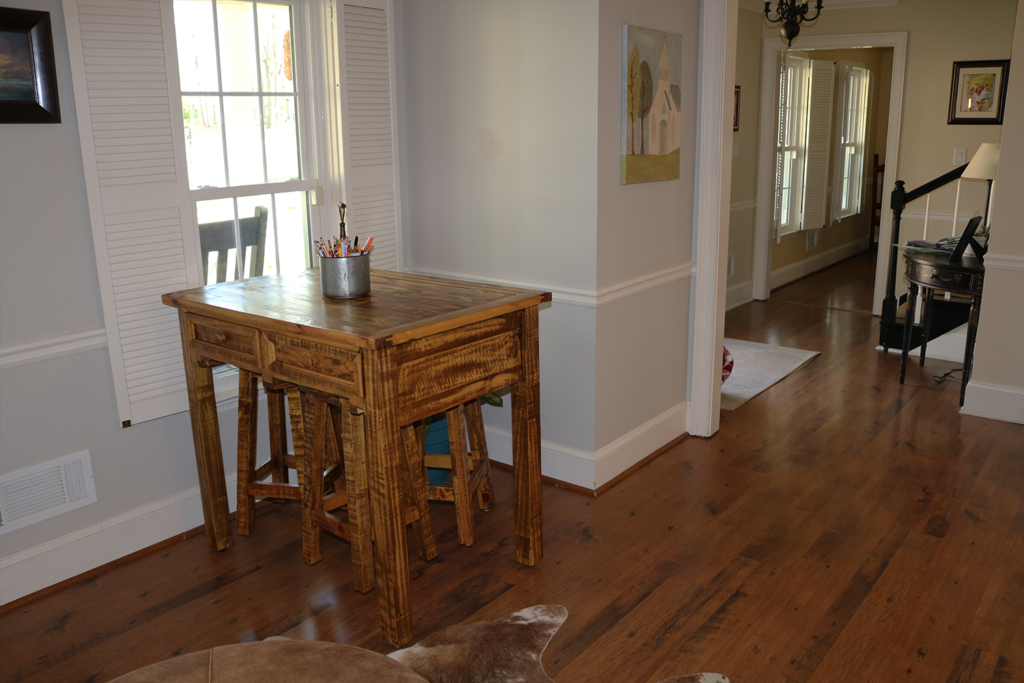 Warm tones, neutrals & pops of cooler colors were the palette for the room.
An ottoman was key for the room for its many functions; extra seating, putting your feet up, or for adding a tray for snacks. We decided this was the route for an accent as opposed to the more traditional choice of matchy matchy. A cow hide rug was always the plan so a durable, soft leather was a great pairing to blend all the neutrals together in a natural way.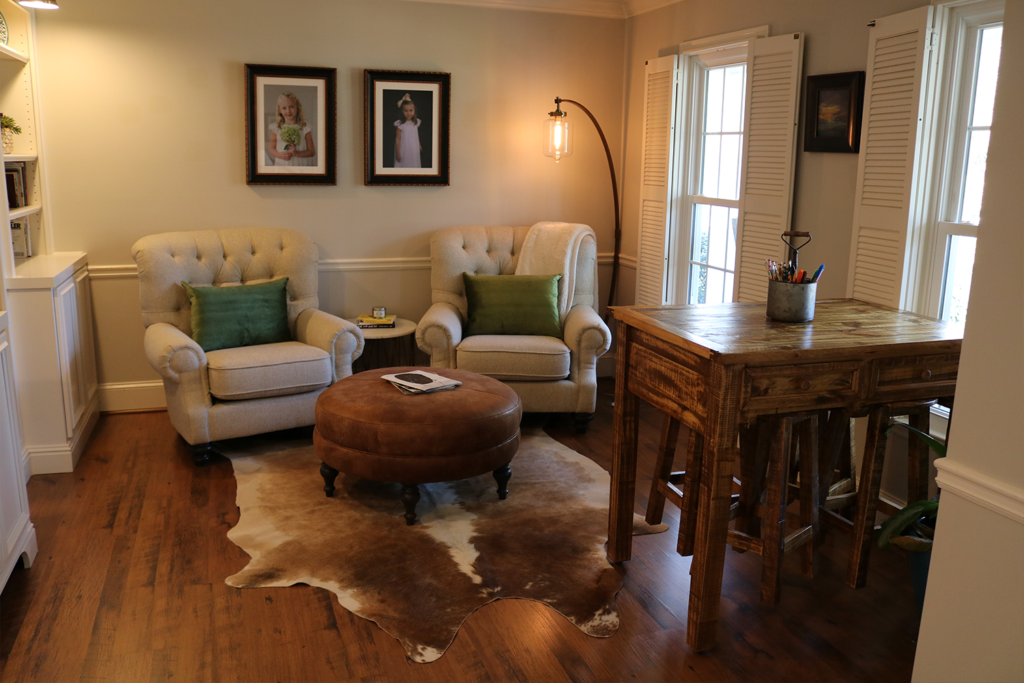 A counter height table with 4 stools that nest up under the top was perfect for extra seating as well as an easy way to 'tidy up' & keep this room feeling less cramped, yet maxed out in its ability to serve many purposes.
Portraits of the girls were the final touch for making the Phelan study a lovely family hang out for everything from pouring a cocktail, to helping the kids with homework. Special thank you to the Phelan family for trusting me to help execute and perfect your vision.
Contact [email protected] with any design inquiries.
Check out the before photos…talk about progress!